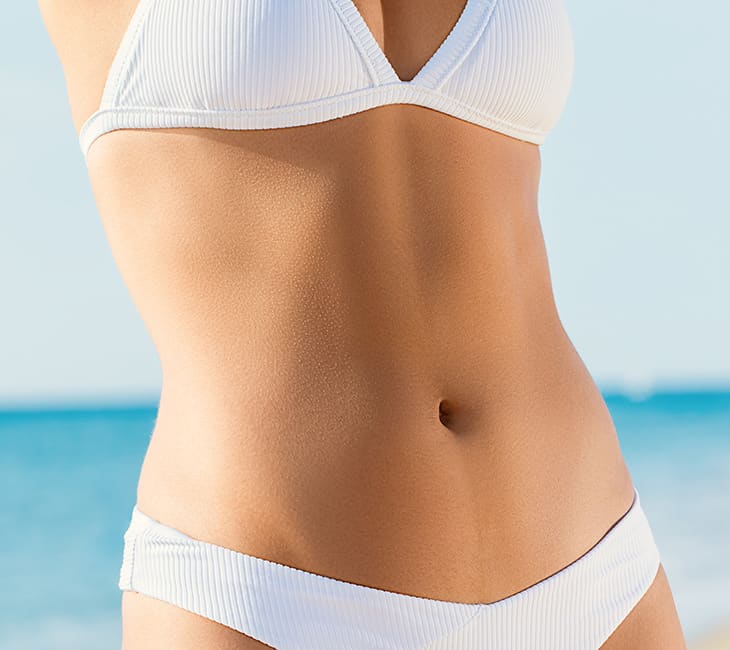 SmartLipo Smithtown
SmartLipo Triplex is a laser-assisted liposuction option featuring easier fat removal, faster recovery, and skin tightening benefits. This body contouring procedure utilizes laser energy to heat and liquefy unwanted fat cells that are suctioned out with a liposuction cannula. The high temperature triggers your body's natural healing response, creating new elastin and collagen fibers for firmer skin. Our board-certified plastic surgeon offers SmartLipo at Landsman Plastic Surgery in Smithtown, New York.
How SmartLipo Works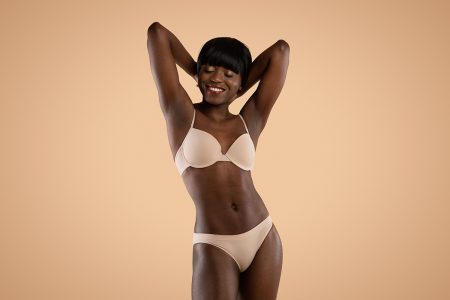 SmartLipo Triplex uses three laser wavelengths customized to the patient's unique needs. The procedure starts by marking the targeted fatty areas and confirming the locations with the patient. Local anesthetic is typically used, though general anesthesia may be an option for those who prefer to be sedated. A small incision is made in the fatty area, and Dr. Lloyd Landsman inserts the SmartLipo laser fiber housed in a thin tube. The laser energy then disrupts the fat cells for easier removal with gentle suction. The surrounding tissues experience coagulation, which tightens the skin for a smoother, taut body contour.
The three wavelengths emitted from the SmartLipo device are customized to the treated area and your body type for controlled laser energy delivery. The first wavelength melts fat from surrounding structures, such as nerve cells, blood vessels, and fibrous tissue. Another wavelength controls bleeding, and the third promotes superficial skin tightening. SmartSense™ Delivery System manages the laser power and wavelengths, and ThermaGuide technology ensures the optimal temperature is used.
Once the melted fat is suctioned out of the body through the cannula, a compression garment is placed on or around the treated area for recovery. How long the procedure lasts depends on the number and size of the treated areas, but it typically takes one hour or less per body part.
You will notice results right away, with continued improvement for up to three months. Your body will be slimmer, and you'll soon see tighter, smoother skin. Outcomes can be permanent if you maintain a healthy weight through diet and exercise.
What Areas Can SmartLipo Treat?
SmartLipo can treat the same areas as traditional liposuction, including:
Face
Chin
Back of the neck
Arms
Abdomen
Back
Hips
Flanks (Love Handles)
Pubic mound
Buttocks
Thighs
Calves
SmartLipo Ideal Candidates
People with localized fat pockets resistant to diet and exercise can qualify for SmartLipo with Dr. Landsman. However, you must be close to your ideal weight and in good general health. Having realistic expectations is crucial because SmartLipo is not a weight loss solution but a tool to help you eliminate stubborn fat for a sculpted, smoother body contour. Dr. Landsman can discuss your eligibility during your consultation at our Smithtown office.
SmartLipo Vs. Traditional Liposuction
SmartLipo and traditional (tumescent) liposuction both permanently eliminate fat cells for a slimmer body shape. However, SmartLipo's use of laser energy to soften and melt the fat is an improvement over the conventional procedure in several respects:
It leads to less bruising and bleeding than traditional liposuction because one of the laser wavelengths targets small blood vessels and instigates coagulation.
It liquefies the fat and pulls the cells away from surrounding structures, reducing trauma to the tissues. That leads to a shorter recovery and less pain than traditional liposuction.
Local anesthesia can be used with SmartLipo procedures instead of general anesthesia, reducing risks for the patient.
SmartLipo improves the appearance of loose skin, stretch marks, and cellulite with thermal energy emitted from the laser fiber to promote collagen production.
One potential downside to SmartLipo is that the fat cells can't be repurposed for Brazilian butt lift or fat transfer breast augmentation. Fat transfer procedures require intact fatty tissues, and SmartLipo destroys fat cells.
Schedule Your SmartLipo Consultation at Landsman Plastic Surgery
Dr. Landsman is a highly experienced plastic surgeon with advanced training in body contouring surgery from Mount Sinai School of Medicine. If you're interested in SmartLipo, schedule a consultation at our Smithtown, New York office at (631) 864-4111.