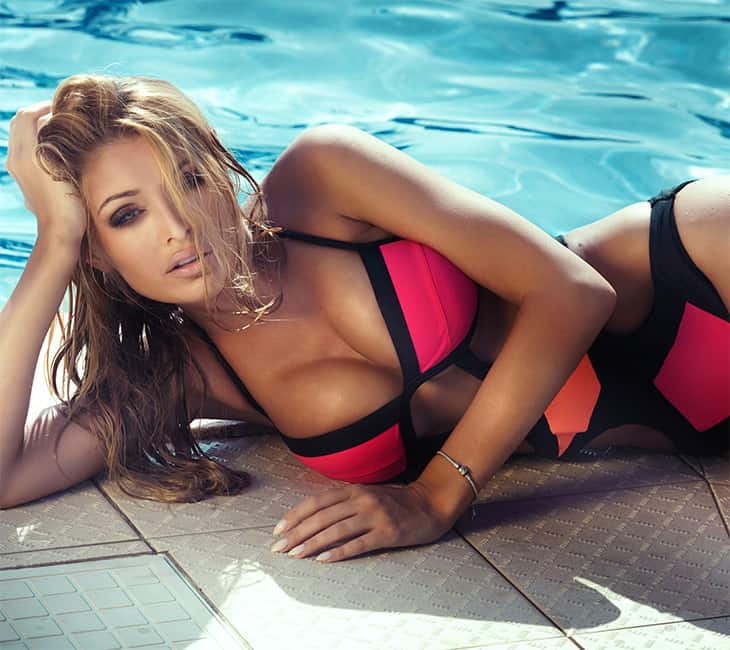 Breast Implant Removal Long Island NYC
Although breast augmentation has a high rate of patient satisfaction, it is not unusual for patients to later decide to have their breast implants removed. Dr. Lloyd Landsman is a board-certified plastic surgeon and breast specialist in Long Island who is highly experienced at performing breast explant in a way that decreases discomfort and downtime. If a patient is not wholly satisfied with the appearance of her natural breasts after the implants are removed, she may schedule a subsequent procedure a month or two later to lift or enhance them.
Reasons Women Choose to Remove Implants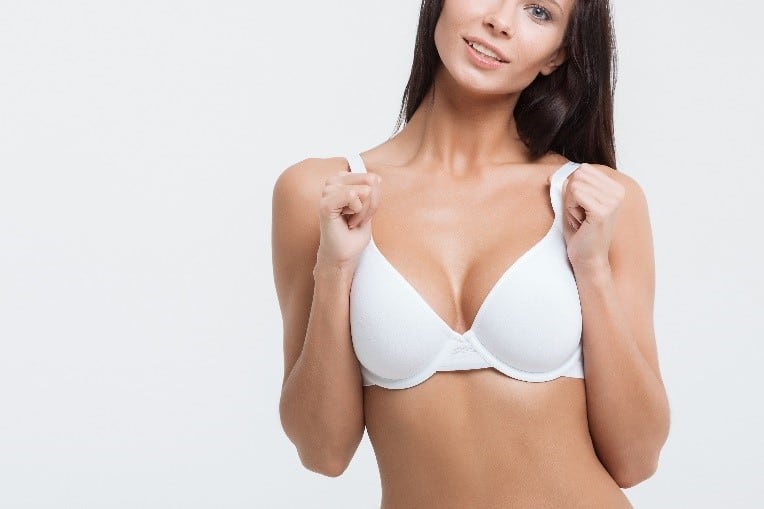 Some of the reasons that women decide to have breast explant surgery include:
Change in personal taste: Preferences can change with time. A woman who wanted larger breasts in her 20s or 30s may no longer have that same desire at age 45. Furthermore, her lifestyle may have changed such that having an augmented chest no longer feels as comfortable.
Capsular contracture: Scar tissue that forms around the breast implant can become tight or hard. This squeezes the implant and may cause discomfort or change the appearance of the breast.
Implant rupture: While implant ruptures are exceedingly rare, it is a good idea to remove a silicone implant as soon as a rupture is detected to prevent health problems. Ruptured saline implants do not pose health risks but should be removed or replaced to address asymmetry.
Concern over BII: Breast implant illness is a term used to describe symptoms like fatigue, rash, joint pain and memory problems that women attribute to having breast implants. Although it is rare and there is not a formal medical diagnosis for this problem, if a woman or her doctor suspects her implants may be causing health problems, it is appropriate to choose to remove the implants.
Breast Implant Removal Procedure Details
Breast implant removal is a relatively quick cosmetic breast surgery that Dr. Landsman can typically complete in about an hour. Patients receive either general or local anesthesia so that they remain comfortable throughout the procedure. Dr. Landsman then makes an incision at the point where the breast implant was initially inserted — usually along the lower breast fold or around the areola. This avoids creating scars in another area of the body. Through this incision, he carefully removes the implant. He then sutures the incision and bandages it, draining any excess fluids as necessary to reduce swelling. This process is repeated for the other breast.
Recovery from Breast Implant Removal
Surprisingly, removing breast implants requires minimal recovery compared to the original breast augmentation surgery. Patients experience no significant downtime, and the discomfort is mild. Usually, patients do not even need to take time off work.
Options for a Subsequent Procedure
Some women wish to replace their original implants with implants of another size or texture. Others wish to undergo breast lift to elevate their natural tissue following explant surgery. Typically, Dr. Landsman suggests waiting a couple months for the results of the removal to settle so the patient can see the results and decide what (if any) further changes they would like to make. All options can be discussed during a consultation.
Cost of Breast Implant Removal
The price of removing breast implants is $3,000 to $5,000. After examining a patient's breasts during a consultation, Dr. Landsman can provide a complete quote so she knows what to expect. For patients who would prefer to make payments toward the total cost of the procedure, financing options are available through credible health lenders like CareCredit, Payd and Compassionate Finance. Medical insurance may cover the cost of breast implant removal in situations where removing the implant is deemed medically necessary. 
Speak to an Expert about Breast Implant Removal
To learn more about the explant procedure from a leading plastic surgeon in NYC, please schedule a consultation by calling (631) 864-4111.