Chin and Cheek Augmentation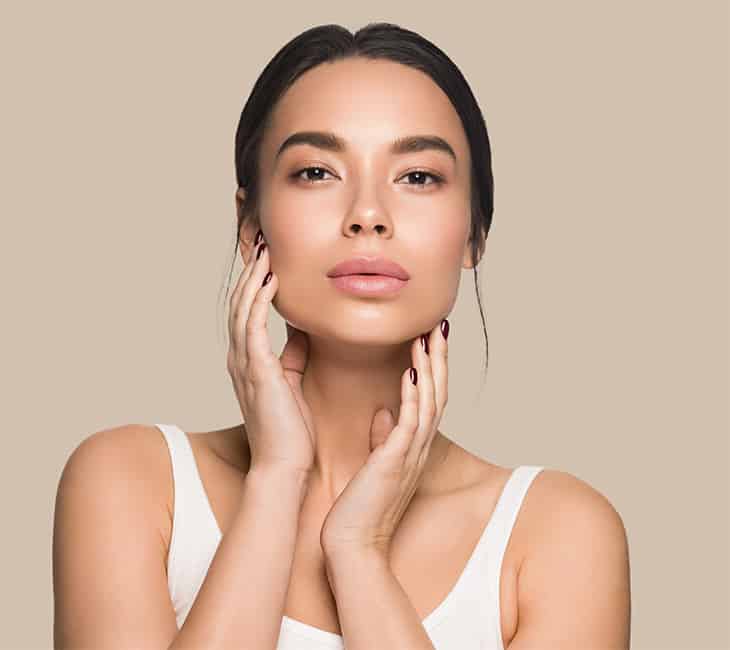 Chin Augmentations in Smithtown, Long Island
Enhance Facial Contours in Suffolk county
Chin augmentations are a popular option to enhance the structures of the face. Made of biocompatible materials, augmentations augment the chin to enhance its appearance and the appearance of the face as a whole. Although safe, facial augmentations should only be placed by a skilled and experienced facial plastic surgeon. Dr. Lloyd Landsman has over 25 years of experience and is one of the top chin augmentation surgeons in the Smithtown and Suffolk County areas. He combines superb surgical knowledge with his strong artistic eye to carefully place augmentations and create a striking yet more harmonious facial appearance.
Who Is a Candidate for Chin Implants?
Ideal candidates for chin or cheek implants are individuals who wish to:
Improve the appearance of a small or weak chin
Create a well-defined jaw line
Balance out the appearance of a nose that looks too prominent
Achieve a more harmonious and proportionate overall facial appearance
Achieve long-lasting results as opposed to the temporary results gained by facial fillers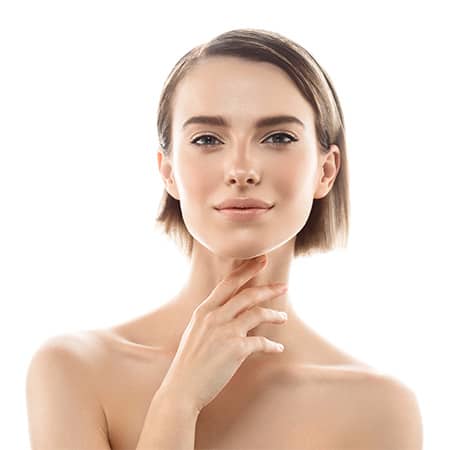 Chin augmentation come in many shapes and sizes. Dr. Landsman will take several factors into consideration when selecting the right augmentation for you. He will examine your bone structure and existing facial contours as well as discuss your cosmetic concerns and goals with you. Depending on these factors, Dr. Landsman may recommend other facial rejuvenation treatments in addition to the placement of facial augmentation. Chin augmentations are often combined with facelift, eyelid surgery and/or rhinoplasty to create a more aesthetically pleasing and harmonious facial appearance.
Chin Augmentation Procedure Details
Chin augmentation is placed through carefully created and strategically placed incisions. The incision is typically made in the well-hidden area under the chin.
Once the augmentation has been placed, Dr. Landsman will close the incisions using sutures and dress the treatment area with surgical bandages. The initial recovery period can take one to two weeks, depending on the extent of work done and whether the augmentations were combined with other procedures. Dr. Landsman will provide detailed instructions for you to follow during your recovery, as well as a more accurate recovery timeline following your procedure.
Schedule a Complimentary Consultation with Dr. Landsman
To find out if a chin augmentation can rejuvenate your facial appearance, please schedule a complimentary consultation with Dr. Landsman. To contact his New York office, please call today.
Chin Augmentation Financing
Click here to learn more about financing your chin augmentation.