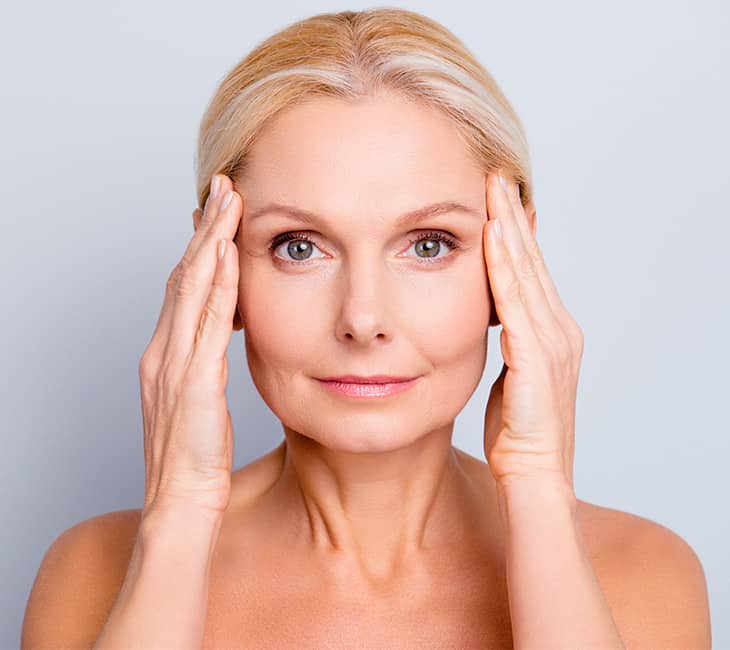 Blepharoplasty in Smithtown, Long Island
Younger, Vibrant Eyes with Eyelid Surgery in Suffolk county
Not only is eyelid surgery one of the most popular procedures offered by New York plastic surgeon Dr. Lloyd Landsman, it's also one of the most rewarding. When expertly performed, eyelid surgery can dramatically transform aged or tired-looking eyes, which in turn enhances the overall facial appearance. Following eyelid surgery, Dr. Landsman's Nassau and Suffolk County patients no longer feel self-conscious because of sagging eyelids or puffy under-eye bags. Instead, they look and feel younger and more confident than ever before.
Because the eyes are one of the most prominent features of the face, they should only be treated by an expert plastic surgeon. Dr. Landsman has over 25 years of experience in facial rejuvenation, including eyelid surgery. He has spent his career perfecting his surgical skills, which he combines with his natural artistic ability to create long-lasting and natural-looking results. He believes that the key to successful eyelid surgery is to make carefully planned changes to enhance the eyelids while still preserving each patient's unique beauty.
Candidacy for Eyelid Surgery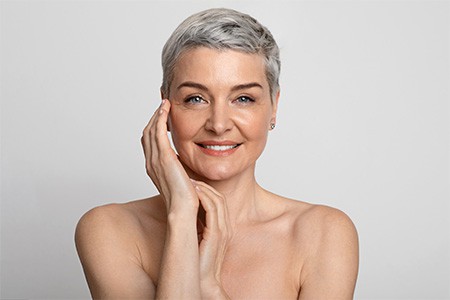 Ideal candidates for eyelid surgery are those with:
Loose, excess skin on the upper and/or lower eyelids
Fatty deposits on the upper or lower eyelids
Drooping skin on the upper lids that hangs so low that it interferes with the line of sight
Puffiness or "bags" under the lower eyelids
Depending on your facial aging concerns, Dr. Landsman may recommend combining eyelid surgery with another procedure. The surgeon offers a range of facial rejuvenation options, both surgical and non-surgical, and will work closely with you to find the best treatment(s). For instance, if you are bothered by the appearance of sagging skin and creases on the cheeks and jawline, Dr. Landsman may recommend combining eyelid surgery with facelift. Dermal fillers can complement the rejuvenating effects of eyelid surgery by restoring volume to sunken cheeks while laser skin treatments such as photofacials and peels can improve the texture and tone of the skin. Fat grafting is often combined with eyelid surgery to restore volume to the cheek bone areas and the temporal areas
Eyelid Surgery Procedure Details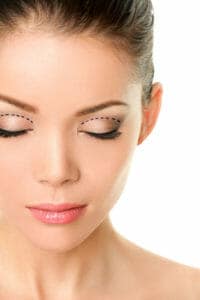 Eyelid surgery can treat the upper eyelids, lower eyelids or both. Details of your procedure will depend on a variety of factors such as the amount of excess fat and skin on your eyelids, the condition of your eyelid muscles and the position of your eyebrows. During upper eyelid surgery, Dr. Landsman will create tiny incisions in the natural crease line of the upper lid. He will then remove excess skin and fat and reposition the muscles to create a firm and toned appearance. Loose skin will be excised while the remaining skin will be tightened.
When treating the lower eyelids, Dr. Landsman will create incisions underneath the lower lash line to conceal visible scarring. He will then reduce under-eye bags by removing excess fat and repositioning the muscle tissue. Fine wrinkles around the lower eyelids will also be smoothed out to create a softer appearance.
If droopy, sagging eyelids are causing you to look tired or older than you really are, Dr. Landsman invites you to learn more about eyelid surgery at his Smithtown practice. Upon evaluating your eyelids, cosmetic needs and goals, Dr. Landsman will design a treatment plan tailored to achieve your desired outcome. To contact his New York office, please call today.
Eyelid Surgery Costs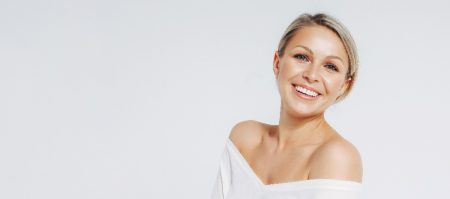 As eyelid surgery is customized to the needs of each patient, the price will be discussed after Dr. Landsman assesses your eyes during a consultation. Cost factors include whether the patient has upper or lower blepharoplasty and the amount of excess skin and fat that needs to be removed. Because eyelid surgery is a cosmetic procedure, it is not covered by most insurance plans.
Patients who wish to make payments toward the total cost of the surgery should review our financing options.
Eyelid Surgery FAQs
How are upper and lower eyelid surgery different?
While upper and lower blepharoplasty are frequently described interchangeably, they are two separate surgeries. Lower eyelid surgery addresses the bags and wrinkles that form beneath the eyes by removing and adjusting the fat and skin to achieve a smoother (and therefore more rested) appearance. Upper eyelid surgery eliminates the loose skin that forms just above the eyes that weighs down the eyelids and causes them to look droopy.
Should I get both upper and lower eyelid surgery?
That is a decision that depends on your personal preferences and aesthetic goals. Many patients choose to combine these procedures to rejuvenate the eyes more uniformly and so they can overlap the recovery periods. If you are contemplating both procedures, please discuss this with Dr. Landsman during your consultation so he can assess if you are a good candidate for combining upper and lower blepharoplasty.
Will eyelid surgery affect my vision?
Although the primary objective of eyelid surgery is to make cosmetic improvements, some patients who have upper blepharoplasty see an improvement in their vision after the procedure. If you currently have a lot of excess skin weighing down your upper eyelid, you may have difficulty opening your eyes as fully as you once did. By removing this skin and tightening the muscles, your eyes should open wider, which could amplify your field of vision.
Will I have scars after eyelid surgery?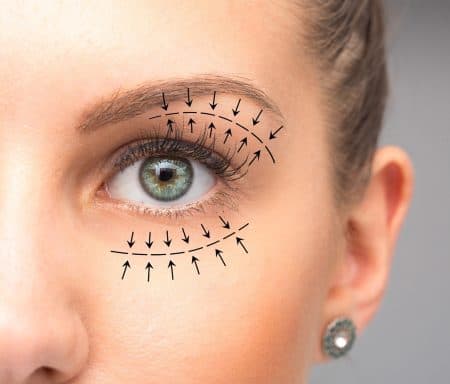 All cosmetic surgeries require incisions, which in turn produce scars. The good news is that Dr. Landsman's technique is such that he creates small scars that essentially fade from sight in a matter of time. He also deliberately makes incisions along natural creases and folds around the eye so that the scars are largely concealed even while healing.
Is blepharoplasty a popular surgery?
Yes, in fact it is one of the most performed elective surgeries in the United States. It appeals to both men and women because it is more subtle than other procedures in that it does not look obvious that the patient has had any work done. Your friends are just as likely to attribute the change to you being in a happier mood or getting more sleep.
Can eyelid surgery fix my asymmetrical eyelids?
It is not unusual for people to be born with asymmetrical eyelids, or for the appearance of the eyelids to evolve in this manner. Since facial symmetry is a valued trait, you may wish to have surgery on one or more eyelids to help them correspond better. Dr. Landsman has experience customizing this procedure to ensure that eyelids look not only refreshed, but in harmony with each other.