Cosmetic Breast Surgery in Smithtown, Long Island
Serving Suffolk County
WE OFFER THE MOST INNOVATIVE PROCEDURES IN BREAST ENHANCEMENT AND CORRECTION.
Precision pre operative planning focusing on proper implant sizing and projection specifications leads to consistently high patient satisfaction.
Using the latest silicone gel implants along with the "implantable internal bra" we achieve stunning results. Schedule your complimentary consultation to find out how Dr. Landsman can help you look your very best.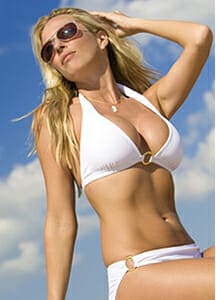 Scarless + Short Scar Breast Reduction
Correction of Capsular Contracture
Correction of Congenital Anomalies of the Breast
Correction of Breast Asymmetry

Board Certified Plastic Surgeon
With over 25 years of experience providing state of the art cosmetic and reconstructive plastic surgery.
Please complete the form below for a consultation.
"*" indicates required fields